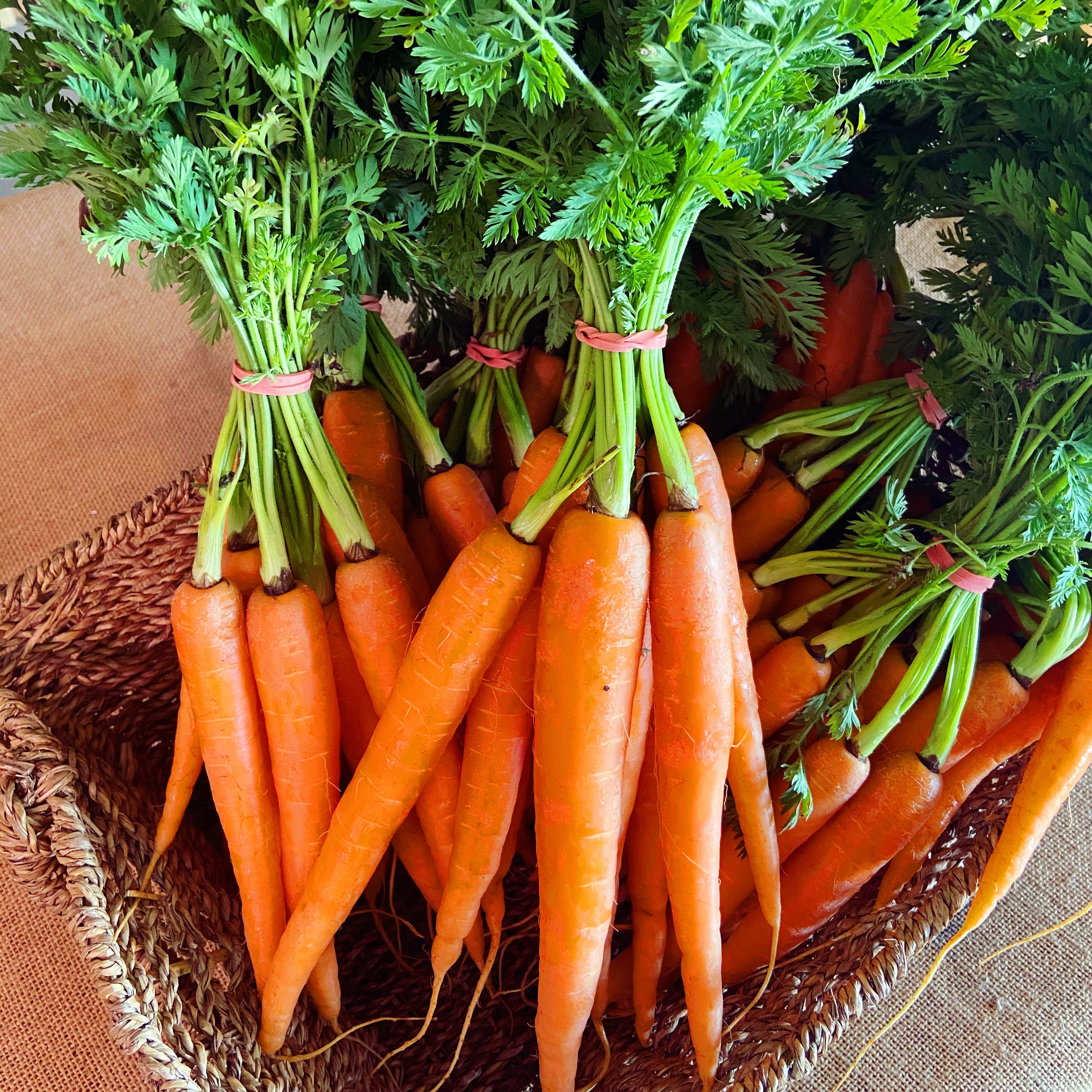 Baby Bunching Carrots
---
We proudly deliver to various destinations, including Toowoomba, Brisbane, the Gold Coast, and the Sunshine Coast. Click here to learn more. If you don't find your postcode listed, rest assured that we also provide convenient pickup options
We supply farm-fresh produce directly to you.  

Sourced from dedicated farmers across Toowoomba and surrounding regions, we work with growers whose values align with ours.  As farmers and suppliers, we promote growing practices that are sustainable, low-input and environmentally-responsible.  

Want fruit and veggies that are fresher, longer-lasting and fairly priced? 

You've come to the right place.  
When you buy something from us, you're not just getting high-quality produce – you're also helping local farmers.

Our growers are passionate, and they love knowing their produce is going directly to the consumer - minimising wastage in the supply chain while maintaining the highest quality.

Supporting us supports them.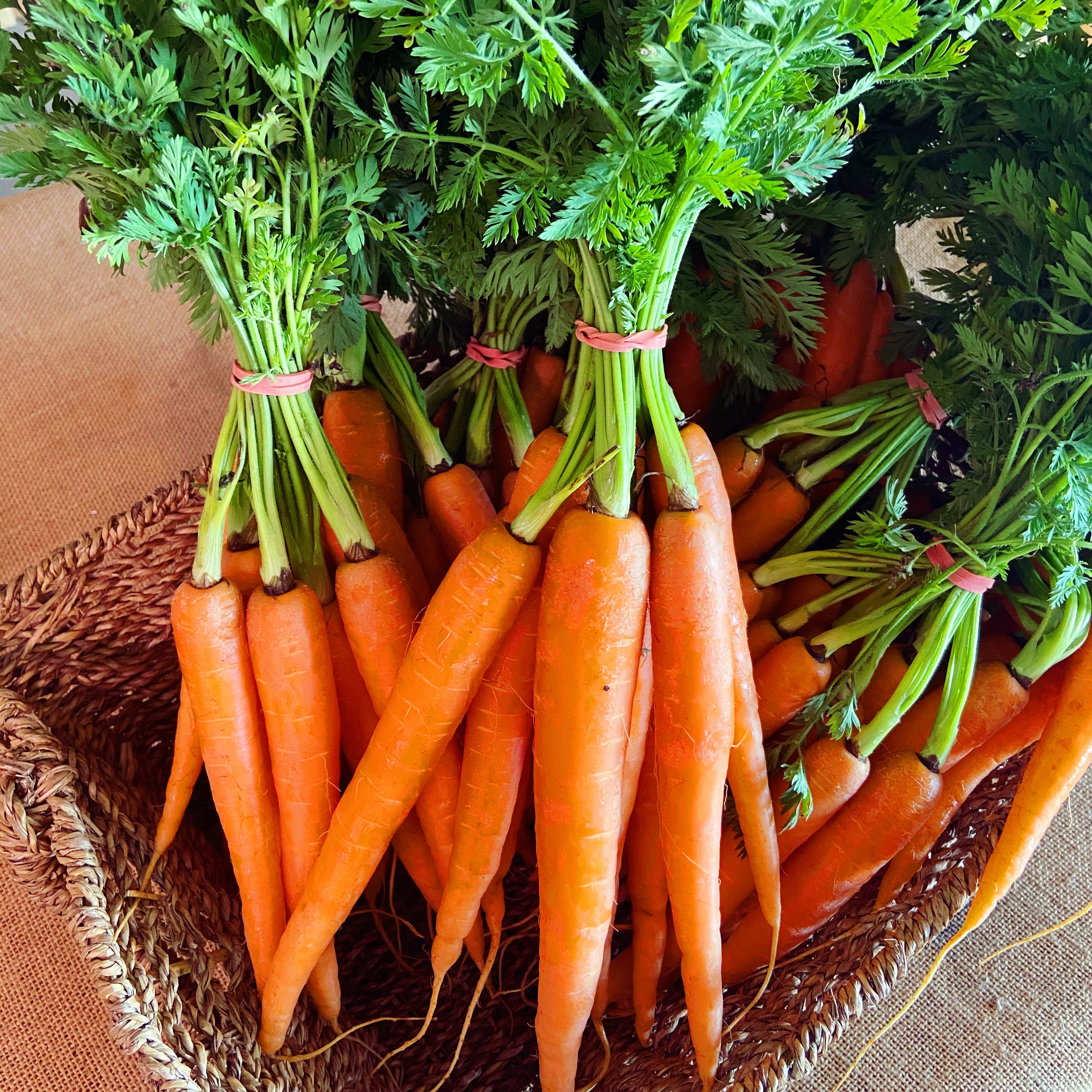 Some Of Our Most Loved Google Reviews
We appreciate and love hearing from you!
Want to leave us a review?
Karen Leask
Always beautiful farm fresh produce at a very reasonable price. Today was the first time I had to use the contact-free home delivery service and it was super easy. I am usually fussy about what fresh produce I choose and The Farm Shop delivered fruit and veges to the standard I was happy with and would have picked myself. Great that they support our local farmers too.
Thanks Farm Shop for making my first home shop so stress-free.
Liz Armstrong
Absolutely fantastic service & the food is so fresh. It is so nice to be able to have my fresh produce delivered to my door. Yes my door & not my gate on the Goondiwindi run. You make me look forward to making delicious meals with my fresh veggies. The meat has been so good so far. Thank you for this service.
Tamara Luck Kiepe
I never thought it would be financially practical for my family to support local, but it is! Supply and variety is amazing and you can easily swap items and personalise your box. Or call in when the shop is open and a box is prepared for you by a super friendly human on the spot, something that is very handy if you forget to order online. And the quality and freshness and taste has to be experienced, 😍. You will never want or need to buy your fruit and vegetables off the shelf again.

Support local, support your farmer 😊
Vincent Parisi
Fantastic local seller of high quality fruit and veg. Their box delivery system makes doing the weekly shop so easy, and very reasonably priced. They are always quick to respond to queries and will try and accomodate any requests. We ordered a veggie box for delivery on their specified day, but needed to leave for a holiday at a certain time, The farm shop were able to work with us and delivered the box with plenty of time to spare! Everyone is so friendly and the veggies are such high quality,.
Jean Bendall
A wonderful surprise from my son and daughter-in-law in the UK
a box of lovely fresh vegetables, fruit, eggs delivered to me. they wanted to support local shop in this hard time we are going through. Went on line and found the Toowoomba Farm Shop....Great.
Melissa Belling
We received our first delivery this morning. So impressed. Excellent quality, excellent value for money and excellent service. Love the Friday delivery. Will help us to eat healthy over the weekend.
Bec B
Amazing fresh fruit and vegetables and delicious meat and the apple juice is so good! Support local! Delivery is fast and efficient! Highly recommend
Donna Galvin
Should be more home grown business's like this started. What a brilliant & innovative idea. Prices are reasonable & competitive while the fruit & veges are fresh & in season. Staff are pleasant & helpful.